Westminster University English, Linguistics and Cultural Studies
BLIP Prize for Creative Technologies

Winner: Sophie Meter


Runners Up: Kristian Agustin

Runners Up: Tziourtzia Eleni

Runners Up: David Itzcovitz

Runners Up: Yen



Posted on 02 Nov 2011
LED installation Westminster University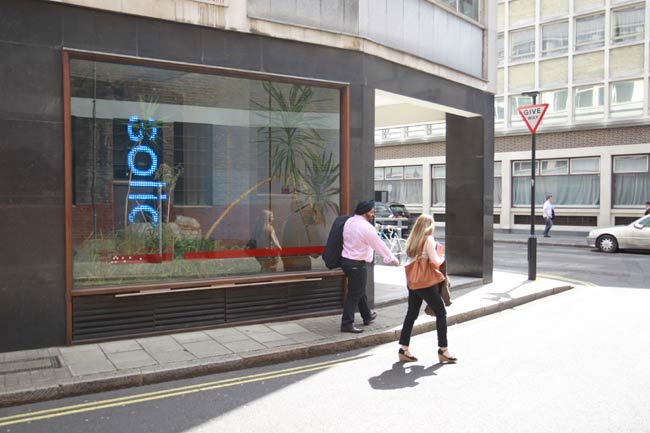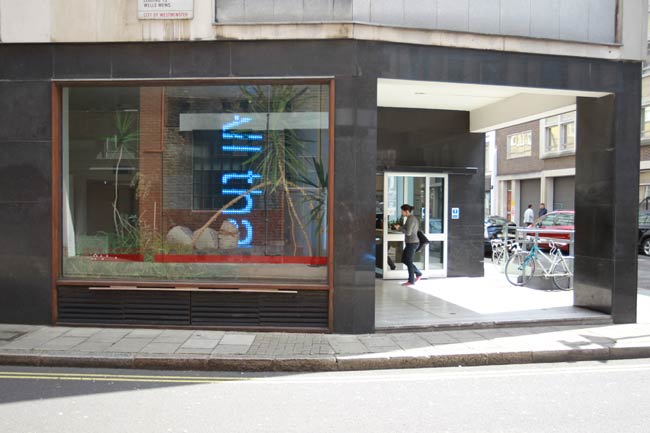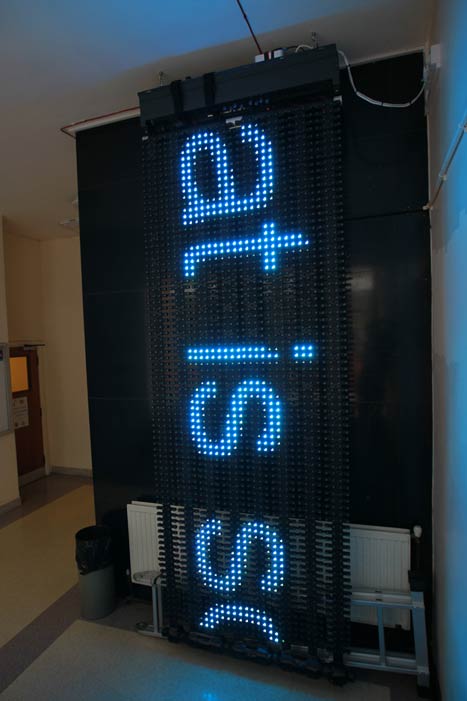 This latest display, in Westminster University's Central London campus, was unveiled in May 2011 in collaboration with the Department of English, Linguistics and Cultural Studies. It is the latest in a series of interconnected displays in academic institutions in the UK and US under the title 'International Distributed Display Initiative' (IDDI). As with the lightwell installation at St Martins, staff and students from the departments of Arts and Humanities are given log-in details to upload content and coursework on the display for public view. They can also remotely access displays in other academic institutions, uploading and modifying their works by viewing webcam imagery online.
Posted on 08 Jun 2011
Professor Peter Cornwell at Central Saint Martins Innovation Centre, Spring 2011

Director of BLIP, Peter Cornwell, spoke at Central Saint Martins' Innovation Centre as part of the 
lecture series of the Art: Science and Technology research group. In his talk, Cornwell considered 
a number of relationships between art and technology practice, the evolution of human-computer 
interface, and visiting notions of "The New" and the function of "The Museum" in art and media 
from McLuhan to Groys.

  

A video of the talk can be seen here.

 (upcoming link).



Posted on 08 Jun 2011
Unlibrary, a discussion of the future of the book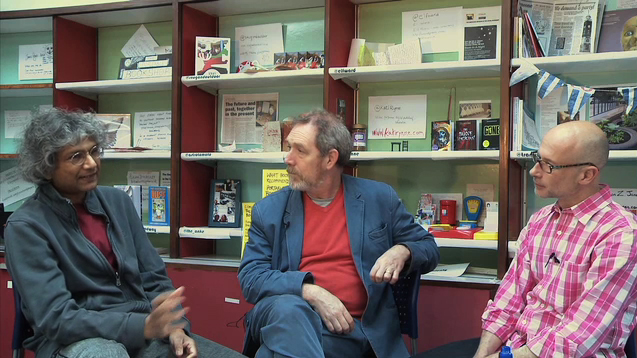 In March 2011 a discussion was initiated between Chris Meade of the Unlibrary, novelist Romesh Gunesekera and Peter Cornwell about the changing role of the book as object, the digital text and the future of reading. The proceedings took place at the Unlibrary - an experimental space for reading and writing and bringing the digital into the physical - at Hornsey Library, North London. The discussion was filmed by BLIP for Mute as part of an ongoing investigation into digital capacity within cultural organisations.
Posted on 08 Jun 2011
Madam at Kings Place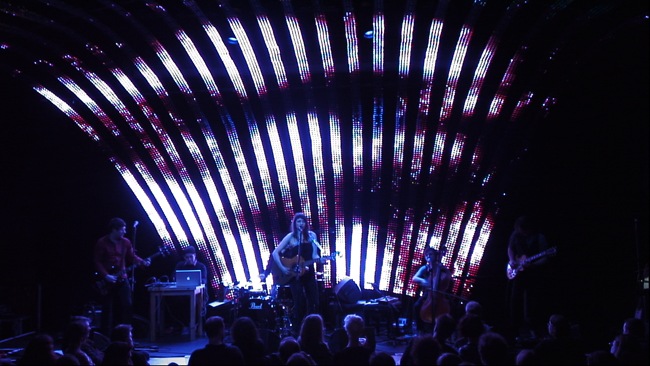 This BLIP-produced LED structure was developed for the express purpose of executing rapid installations for one-off events. On this occasion, the structure was erected in a matter of hours on the day of the performance, by band Madam, held at Kings Place, a new arts venue in King's Cross. The light installation itself is connected to a Midi keyboard played live by a band member during the gig.
Posted on 08 Jun 2011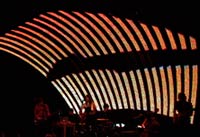 Madam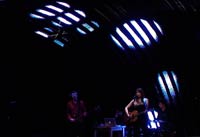 Madam